Gender Diversity increases the awareness and understanding of the wide range of gender variations in children, adolescents, and adults by providing family support, building community, increasing societal awareness, and improving the well-being for people of all gender identities and expressions.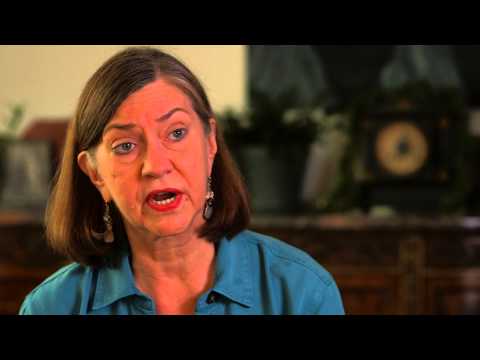 Our services include:
Our education and training services provide a simple, straightforward approach to understanding and addressing gender identity and expression. A person's gender identity and expression encompasses multiple factors including genetic influences, brain chemistry, learned behaviors, and personal choices. These factors – shaped by culture, custom, social constraints and beliefs – affect us all.
I arrived at Seattle Children's Hospital (SCH) with the hope that I would be able to medically serve transgender youth. During my quest to learn more about the services here in Seattle, I was introduced to Aidan Key of Gender Diversity. I met with him and found out that he offered support groups for transgender kids and their families at SCH. Since that meeting, I have come to rely on Gender Diversity as a great resource for community and family information regarding transgender youth. I often refer patients to his groups and website for further support and information. These programs are an invaluable resource for youth and families that does not exist anywhere else in the Pacific Northwest.

David J. Breland MD MPH
Assistant Professor of Pediatrics| Division of Adolescent Medicine Seattle Children's Hospital
Communities are increasing their awareness of gender diversity and gaining a greater appreciation for the need to support healthy identity development across the full spectrum of gender expression. Everyone has a gender identity and everyone has a way of expressing it.
Whether you are familiar with gender variance and transgender issues or are just starting to learn about gender identity and expression, Gender Diversity can meet your specific individual, program, or organizational needs. We provide accessible, practical approaches, based on research and experience that will help you understand gender diversity in all its complexities at any stage of life.
Aidan Key, Gender Specialist
Aidan Key's work to increase understanding and awareness of gender identity in all people has taken him into places ranging from kindergarten classes to boardrooms. He has guided many schools, churches and organizations in expanding their understanding, knowledge and confidence to adequately and create optimal environments that support not only the transgender child, teen or adult but also positively impact the people around them.
Key is the author of Trans Bodies, Trans Selves: Child Chapter (2014, Oxford University Press) co-author of Gender Cognition in Transgender Children (2015, Psychological Science). 
In 2001, Aidan Key founded the Gender Odyssey conference, then in 2007, the Gender Odyssey Family conference for families with transgender children and GO Professional Seminar for professionals/providers. He leads trainings for providers, agencies, and other child-based organizations. Key has the largest network of support groups in the nation at Seattle Children's Hospital for parents of transgender and gender non-conforming children. Aidan founded Gender Diversity: Education and Support Services and serves as the organization's director.
The Pride Foundation, Ingersoll Gender Center, Chicago Black Pride, Seattle Out and Proud, and the Seattle LGBT Center have recognized Aidan's work. He has often been featured in the national media, including appearances on Oprah, NPR, and Larry King Live. Aidan lives in Seattle, Washington with his wife Kristin.
Download & share the Gender Diversity brochure:
low res PDF (386 kb) | high res PDF (1.46 mb)
Learn more about us: Advisory Board